Wolf Air New Model Hookahs
The 240 volt electric hookah operates at 115 psi, will support 1 diver to 30 metres and 2 divers to 20 metres.
Ideal for larger vessels, jen sets and powered pontoons.
29 Cfm Petrol Boat Hookah
The 29 Cfm petrol boat hookah supplies 850 litres/minute of air, will support 1 diver to 60 metres and 2 divers to 40 metres.
Taylor made to suit the vessel or work station, supplied with a separate reservoir and large filter units.
INTEREST FREE FINANCE AVAILABLE
Wolf Air can offer interest free payments over 12, 18 or 24 months through Certegy Ezi-Pay on all of our compressors with 25% deposit and the remainder paid fortnightly.
Wolf-Air's Law on Diving : What goes down MUST come up
Those in the sub-tropical, tropical and equatorial climate range will need to replace dive compressor filter elements more frequently. Weather conditions with high moisture levels will also effect the life of the elements. (Source: http://www.bom.gov.au/iwk/climate_zones/images)
OTHER DIVE COMPRESSORS & ACCESSORIES: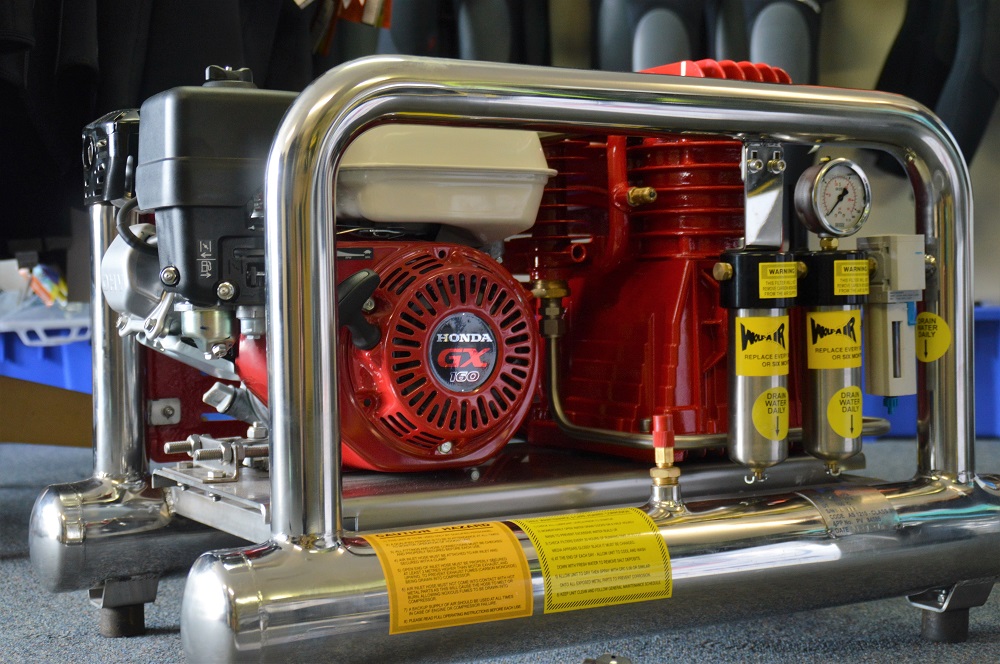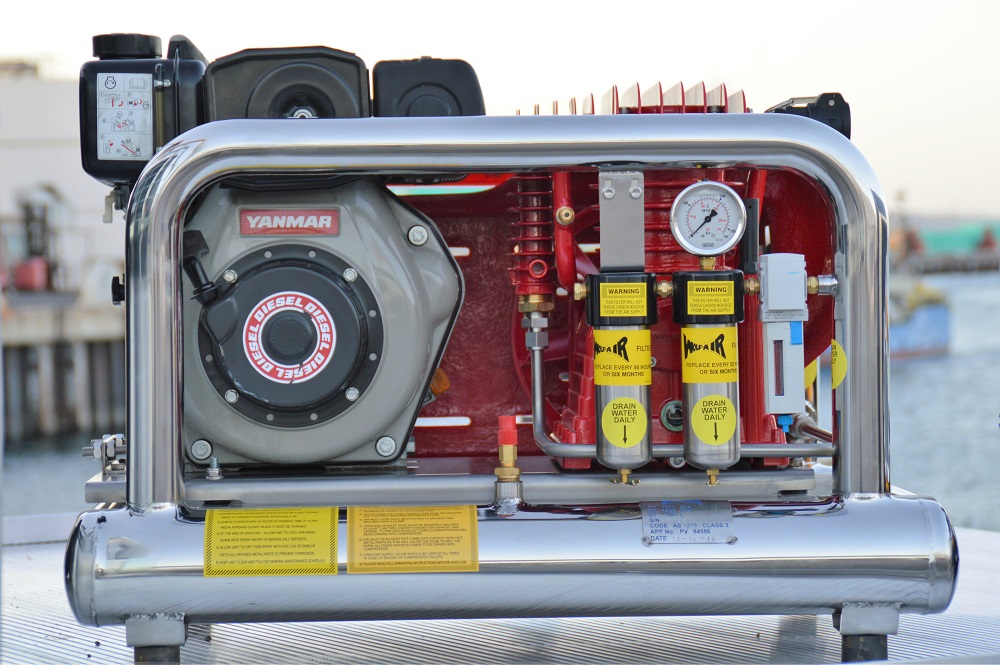 Wolf Air stocks dive compressor filter accessories for hookah diving and commercial diving operations: Filter Pads, Dive Hoses, Hose Reels, Couplings & Teemas. We also stock Divers Breathing Hose 8 or 10mm, reusable Hose Ends / Crimped Ends, Male/ Female Temas, Dive Regulators, Full Face Masks, Air Filter Units, Gauges, Water Traps and Molecular Sieves.
Activated Carbon
Filter Pads
Hose Reels Galvanised
Hose Reels Stainless Steel
Brass Connectors